The world's largest LED screen is getting renovated and best of all is that it's in Downtown Fremont!
Patrick Hughes, CEO for Freemont Street Experience, recently announced the renovation of the Viva Vision Canopy at Fremont Street Experience.
The new LED screen has a 16K resolution to accompany all the downtown debauchery, according to an interview with Fox 5 KVVU.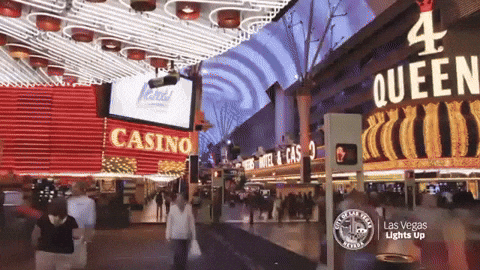 "It's been two years in the making. So, we're really excited to get this thing going," said Hughes in a Fox 5 KVVU interview. "From 90-feet it's going to be brilliant when it's finished."
The new 16K resolution screen features daytime viewing, which isn't available as of now, and 24/7 live broadcasting.
Unfortunately, the screen's isn't debuting until New Years Eve 2020. So, party goers must sit tight until the big unveiling.
Written by Ronnie Gonzalez.